Warm Radicchio Tuna Salad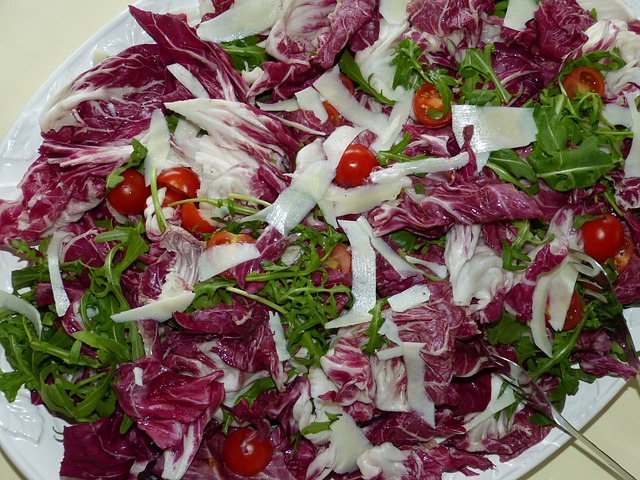 Makes 2-4 Servings
Ingredients
 1 tablespoon olive oil
 2 cups radicchio, chopped
 1 (14.5 ounce) can white beans (cannellini or navy), drained and rinsed
 2 tablespoons balsamic vinegar
 1 teaspoon onion powder
 Black pepper
 1 can tuna, drained
 1/4 cup shredded cheese
 4 cups spinach, fresh
Directions
1. Heat a pan over medium heat. Add olive oil and chopped radicchio. Cook for about 2 minutes.
2. Add in white beans, vinegar, onion powder and pepper. Stir and cook for 2 minutes.
3. Stir in tuna and turn off heat. Allow to sit for 1 minute.
4. Serve on top of spinach. Sprinkle with shredded cheese. Add more vinegar if desired.
Cabbage can replace radicchio in this recipe.  The taste is not the same, but the texture (the crunch) is the same.