PA Produce Month: PASS Feature with Pennypack Farm & Education Center (PFEC)
August 17, 2020
Pennypack Farm & Education Center (PFEC) is a non-profit farm dedicated to increasing public understanding of the health, economic, ecological, and social issues involved in sustainable food systems.
To learn more about PFEC, we spoke with Julie McCabe, Executive Director. Read more about PFEC and their role in the PASS program below:
Tell us about Pennypack Farm & Education Center:
"We grow organic, seasonal vegetables year-round on a parcel of leased land in eastern Montgomery County and run a CSA in the summer and winter for about 400 families. We give thousands of pounds of fresh produce to local food cupboards, helping to provide nutritious food to community members who are food insecure. We teach the community about the value of sustainable agriculture, where their food comes from, how to grow food organically and sustainably, and how to improve family health through cooking and eating well."
What are the greatest benefits of being a PASS vendor?
"The PASS program is a wonderful fit for our organization's mission. We are dedicated to getting fresh vegetables from our farm to those who facing food insecurity in our community. The PASS program supports this initiative and helps us financially keep the produce donations going through the year."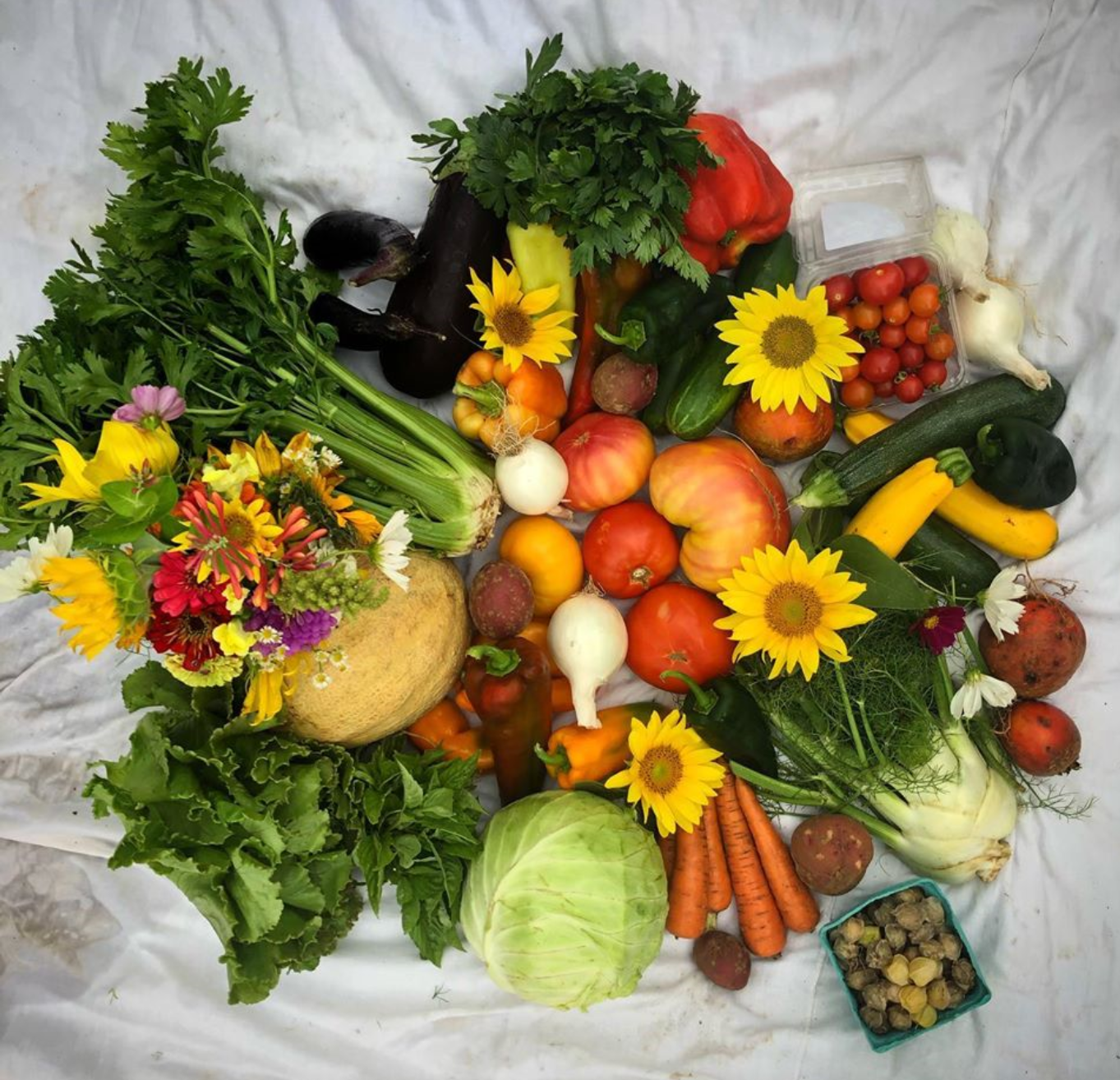 What are some of the ways you work with the charitable food network?
"Our produce giving program has the core goal of getting fresh, nutritious produce to those facing food insecurity in our community. We give weekly donations of a portion of our harvest to local food cupboards to enhance access to fresh produce. From Pennypack Farm's early growing seasons, we partnered with local food cupboards to give a portion of what we grow to those in our community who are in need. In recent years, we have been able to expand this program, increasing both the number of pantries who receive produce as well as the amount of food given. Last year, in 2019, we gave a total of 13,084 pounds of fresh vegetables to local hunger relief organizations (which was an increase from 10,495 pounds in 2018 and 8,333 in 2017). We are expecting our giving total to be at an all-time high again this year with bountiful harvests and strategic partnerships."
"This year, the food pantries we serve have reported seeing a surge in clients due to COVID19 related layoffs, and other struggles that families are facing. Prior to the outbreak, Montgomery County had a food insecurity rate of 9.7% representing more than 78,500 people and I don't have the data on what that number is in recent months.
The hunger relief organizations who have been receiving our produce this year are Manna on Main Street in Lansdale, Jenkintown United Methodist Church food pantry, Inter-Faith Housing Alliance Food Pantry in Roslyn, Mattie Dixon Community Cupboard in Ambler, Willow Grove SDA Church food cupboard, and People's Kitchen in Philadelphia."
What are some unique qualities at Pennypack Farm? Do you have any specialties/unique programs, etc?
"We have an education component to our organization, and the Farmer Apprentice Program is one that we're proud to share. This is a comprehensive 18-month program to train the next generation of farmers. This program prepares aspiring young farmers in all aspects of operating a farm business including sustainable growing practices, responsible land management, financial and business operations, and marketing. We've had 8 graduates of the program and have 2 full-time apprentices in 2020."
How has Pennypack Farm been impacted by COVID-19? 
"Since COVID-19, we have seen a surge in the interest for local food since March, and our CSA was sold out much sooner than in previous years. That is something that we can see as positive, and we hope that the interest is more than temporary, and continues into future years. Our farm needed to make a lot of accommodations to our on-farm CSA pickups, buying additional supplies, and utilizing more staff and volunteers in the distributions. While it has been challenging, we have a supportive community that has been flexible through these last few months."
"Another area that has been affected is our education programs. We've had to cancel many events and classes that were planned, as well as fundraising activities for our nonprofit farm. This has been a challenge but our staff and Board Members have been creative to find resources and funding opportunities, and we have continued to support all staff positions and programs through this time. "