Jane Clements-Smith – Executive Director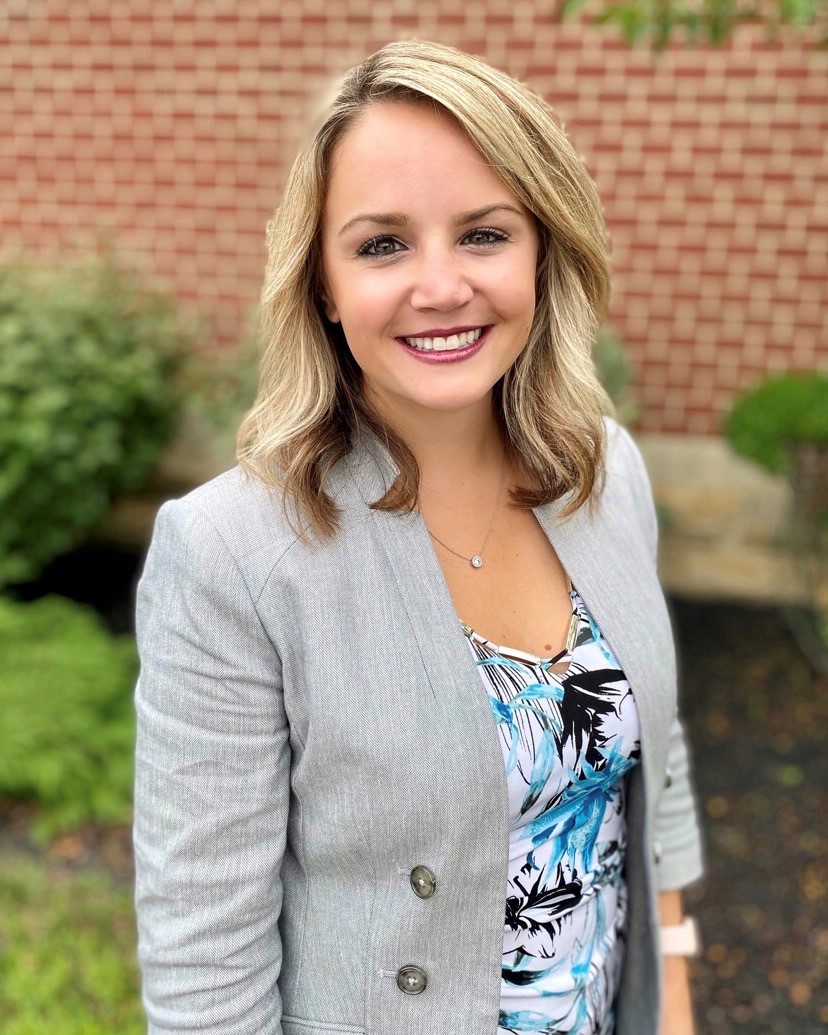 Jane Clements-Smith was appointed Executive Director of Feeding Pennsylvania, the state association of Feeding America food banks, in June of 2015. Serving as a statewide voice on hunger issues, Jane spends her time advocating for policies that support hungry families on both the state and federal levels. Under her leadership, Feeding Pennsylvania has launched a number of new initiatives, including Fill a Glass with Hope ®, the nation's first statewide charitable fresh milk distribution program, the Mid-Atlantic Regional Cooperative (MARC), a produce cooperative that distributes 30 million pounds of produce annually to 25 food banks in the Mid-Atlantic region; and the Healthy Pantry Initiative, a new program in partnership with the Pennsylvania Department of Health that will incentivize pantries to increase healthy food and beverages for the people they serve.
In her role, Jane serves on the state's Mass Care Feeding Task Force through the PA Department of Human Resources and oversees a Disaster Response Committee, responding to both in and out of state disasters. In 2017, Jane was appointed by the PA Secretary of Agriculture to serve on the Emergency Food Assistance Advisory Council and is active in Governor Wolf's Food Security Partnership.
Prior to joining Feeding Pennsylvania, Jane served as the Annual Giving and Fundraising Event Officer for The Guthrie Clinic, a nonprofit integrated health system located in north central Pennsylvania and Upstate New York. In this capacity, Jane was responsible for all aspects of the organization's major fundraising events and internal annual giving campaigns. Before that, Jane worked for Chesapeake Energy, a major producer of natural gas in the United States, as a manager in corporate development, overseeing all community relations, outreach, and education in Chesapeake's northeastern Pennsylvania operating area.
Corinne Foster – Community Outreach Coordinator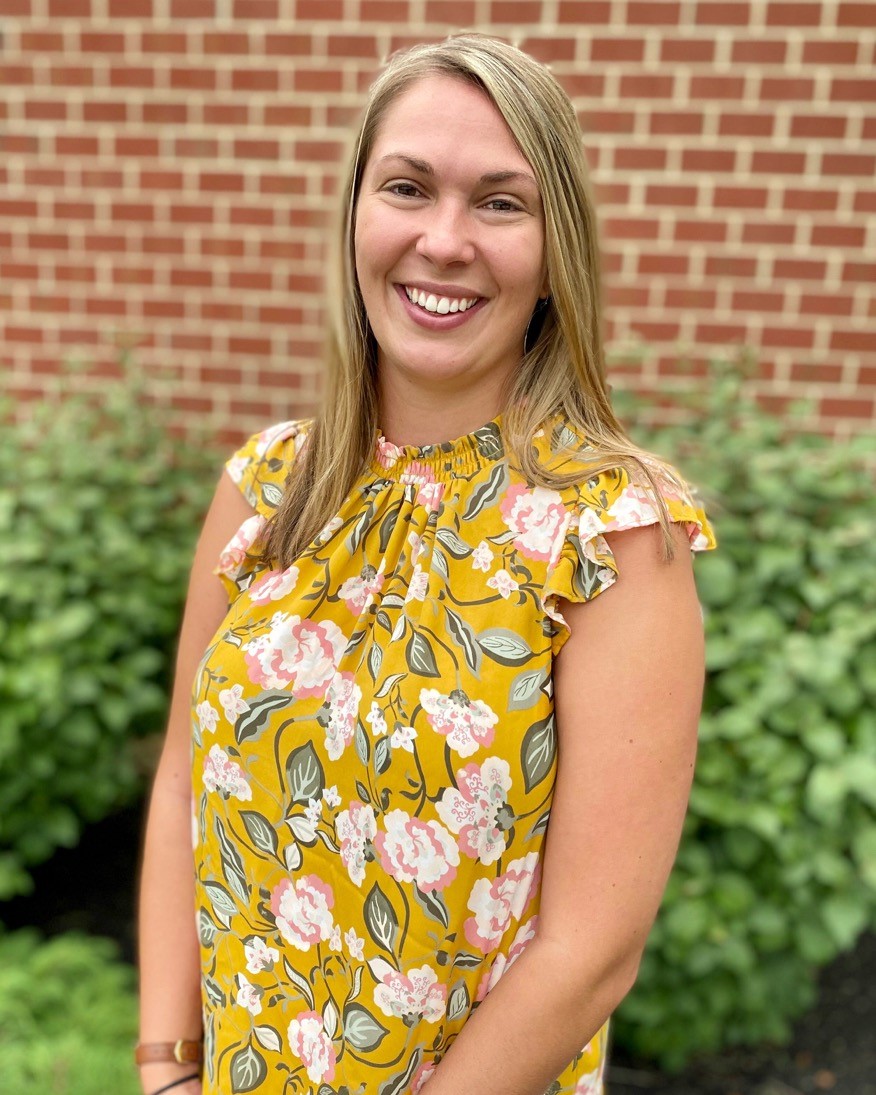 Corinne Foster joined Feeding Pennsylvania as the Executive Coordinator in November of 2019. Corinne supports all of Feeding Pennsylvania's programs such as Fill a Glass with Hope®, The Mid-Atlantic Regional Cooperative, and the Healthy Pantry Initiative. Alongside Executive Director, Jane Clements-Smith, Corinne helps to advocate for policies that continue to assist Pennsylvanians in need.
Corinne is responsible for social media outreach, assembling and distributing Feeding Pennsylvania's and the Mid-Atlantic Regional Cooperatives newsletters, as well as planning and developing fundraising efforts.
Outside of work, Corinne runs a Harrisburg-based food blog—known on Instagram as Foster the Foodie—focused on finding the best dishes and drinks in Harrisburg for under $15. As a recent college graduate from Elizabethtown College and being new to the Harrisburg area, her main goal is to discover local eateries within a reasonable budget and help promote small business. With this experience, Corinne joins the team with a unique perspective on food and its connection with the community.
Megan Greevy – Healthy Pantry Initiative Project Coordinator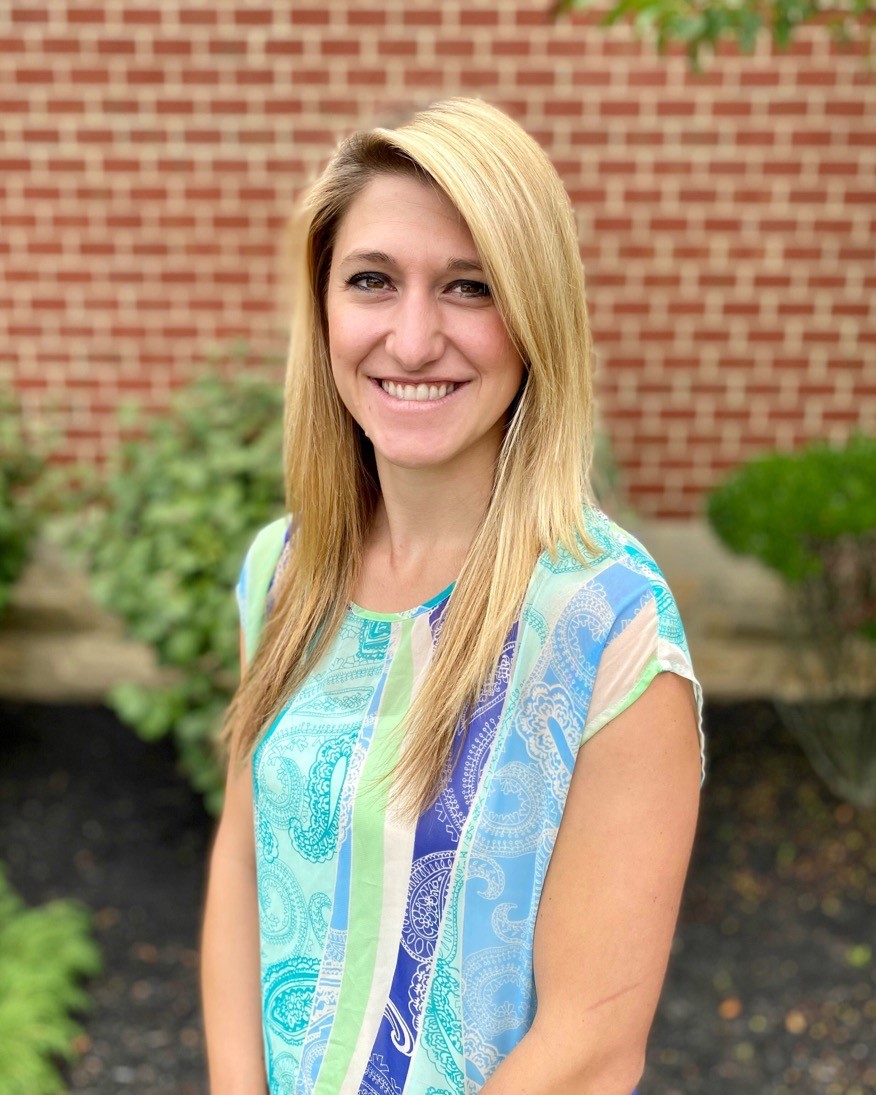 Megan Greevy came on as our Healthy Pantry Initiative Coordinator and Registered Dietitian in January of 2019.  Megan completed her undergraduate degree in Nutrition at Mansfield University, then went on to do her dietetic internship and Master's Degree through East Carolina University in North Carolina.  Since moving back to Pennsylvania, she has worked in healthcare with UPMC Pinnacle as a Registered Dietitian.
Megan works with our member food banks to increase healthy food and beverage distribution within their agency food pantries.  Her work includes developing/gathering nutrition education materials, educational programming, meeting infrastructure/equipment needs, and data collection.
Megan and her husband Scott live in Mechanicsburg with their two puppies that are like their children.  They love to spend time outdoors especially hiking and camping.  Megan loves all things food!  In the spring and summer months Megan can spend hours out in her garden.  Megan also enjoy cooking and trying new foods.
Tom Mainzer – Director of Agricultural Partnerships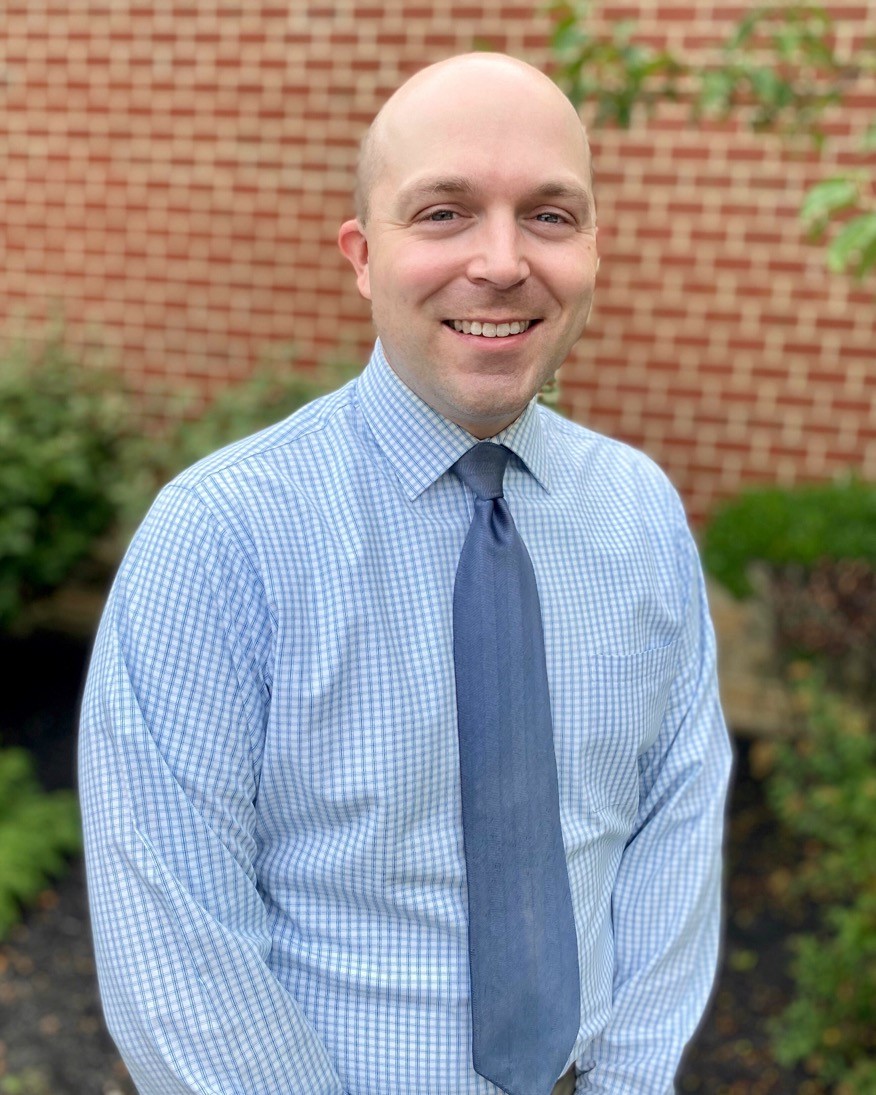 Tom Mainzer serves as Director of Agricultural Partnerships for Feeding Pennsylvania. In that role, Tom is responsible for developing agriculture programs and relationships, as well as managing the Pennsylvania Agricultural Surplus System program and the Farm to Food Bank program. He works with agricultural producers and food manufacturers on opportunities to support Pennsylvania's charitable food system all while helping to reduce hunger within the Commonwealth.
Prior to joining Feeding PA, Tom worked with the Pennsylvania Department of Agriculture as their Agricultural Trade Specialist assisting the Commonwealth's food and agricultural producers and processors pursue export sales and other international business opportunities. This work also involved projects with the Pennsylvania Department of Community and Economic Development and the USDA and their Market Access Program cooperator partners.
Tom resides in State College, PA with his wife Emily and daughter Kathryn. He is a graduate of King's College and received his MBA from Lehigh University. He enjoys golfing and spending time outdoors.
James DeMarsh – Director, Mid-Atlantic Regional Cooperative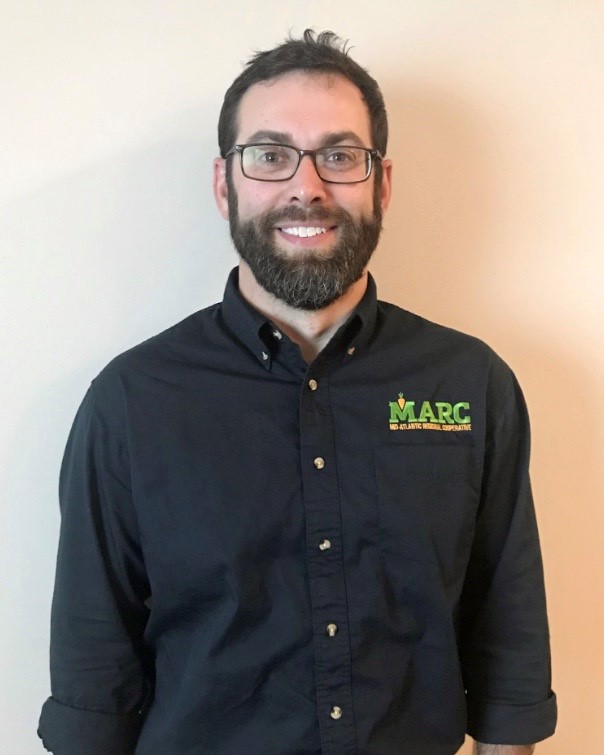 James is the Director of the MARC and is responsible for day to day management as well as working with Feeding America and partner organizations on behalf of the MARC's 24 members.  So far James has worn every hat at the MARC having been the first employee at startup.  James leverages his produce industry experience and relationships to find new produce and logistics opportunities for the MARC and its membership.
Prior to the MARC James worked for a specialty produce importer and wholesaler, a non-profit local foods distributor, a farmer-owned organic produce cooperative, and on a 200-acre vegetable farm.  He first got interested in produce while in college at Cornell University working on a vegetable research farm because it was more fun and interesting than doing anything related to his major.  James is one of only a few people to have grown up in Massachusetts and have no accent.  His favorite thing to do on the weekend might be splashing around in boats and digging clams no matter the time of year.
Belinda Chan – Accounting and Administrative Coordinator, Mid-Atlantic Regional Cooperative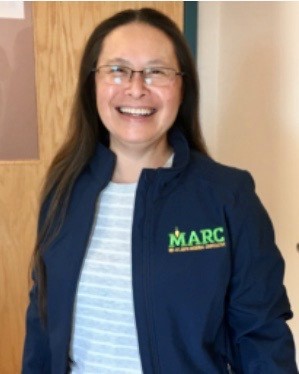 Belinda manages the MARC finances and has responsibility for all accounts payable, accounts receivable and financial reporting duties.  She also manages our auditing and compliance and works with food bank procurement and finance staff on billing and customer service.  Belinda is a certified public accountant and has a broad range of financial and accounting experience in a variety of industries.
Belinda is very active in her community serving as Treasurer of Tackling Life's Challenges of South Jersey, a non-profit organization that prepares athletes for participating in the Special Olympics.  Belinda has also coached since 2015 with Flyers Youth Special Hockey, a program which provides an opportunity for children with developmental disabilities to participate in ice hockey.
Nick Breslin – Operations Coordinator, Mid-Atlantic Regional Cooperative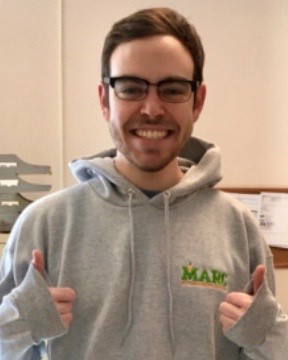 Nick is responsible for day to day operations at the MARC, including sourcing, logistics, and allocation.  He also works closely with procurement staff at each member food bank to tailor MARC loads to their individual needs and circumstances.  On the sourcing side Nick works directly with growers, donors, other regional associations and the Feeding America produce team to procure fruits and veggies for our members.
Nick is a Washington DC native with roots in the Philadelphia area.  Prior to the MARC, Nick worked as a member of the distribution and procurement teams at Capital Area Food Bank.  Fresh produce has been near and dear to Nick's heart for many years having worked at a farmers' market growing up.  He is a graduate of University of Michigan having majored in sociology and minored in complex systems and is an avid UMich sports fan.
Denise Sheehan – Member Services Manager, Mid-Atlantic Regional Cooperative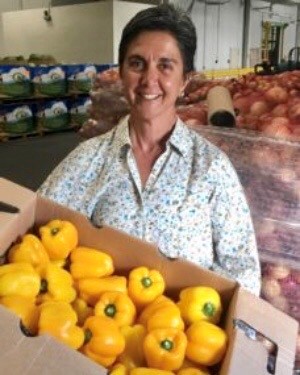 Denise works closely with all MARC member food banks to better understand their unique needs and exceed MARC expectations.  With extensive experience in Organizational Planning and Strategy, Denise works as part of the team to help create the long-term vision for the MARC to include exceptional service to our members, expanding our product offerings and establishing relationships to grow the membership base.
In her previous role, Denise served as the Director of Strategic Initiatives at Chester County Food Bank where she was responsible for the development and execution of the Strategic Plan.  With more than 20 years of experience in the Food System and as a Registered Dietitian, Denise has worked with various organization to help them move towards equitable access of real, healthy food.
In her spare time, Denise enjoys spending time with her family and 3 dogs.  An avid athlete, Denise plays Field Hockey as a member of the USA Women's O50 Master's Team who placed 7th in the 2018 Master's World Cup in Barcelona Spain.