Central Pennsylvania Food Bank: March – June Featured Work
June 24, 2020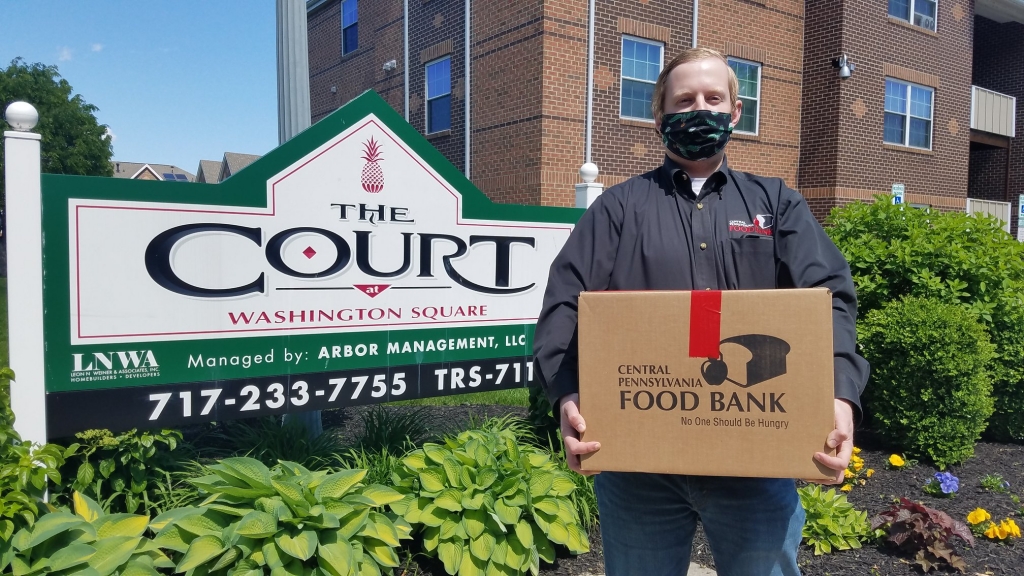 Central Pennsylvania Food Bank goes the Extra Mile
Due to the virus, some of the Central Pennsylvania Food Bank Senior Programs partners had to close their doors. This required extra coordination from the Central Pennsylvania Food Bank to ensure that food was still delivered to seniors in need. To date, we have yet to miss a delivery or distribution.
One of our partners in Harrisburg is closed, Court at Washington Square, so our Senior Programs Manager has been delivering boxes to those individuals himself. His process is to leave the box on the doorstep, knock, then to step back 6 feet to keep with social distancing. When he made one delivery, a woman answered the door and immediately began to cry when she saw the food that was being delivered. "I was about to run out of food today. You are my Godsend."
WGAL News 8 Raised Over more than $400,000 through their Community Connections Campaign
The coronavirus pandemic has created many unexpected hardships, including for families struggling to put food on the table.
With WGAL focused on strengthening the community through their Community Connection initiative, they decided to partner with the Central Pennsylvania Food Bank in April to launch a new program called Feed Your Neighbors.
Feed Your Neighbors is an online fundraiser and an easy way for Susquehanna Valley residents to come together for a great cause while staying safe at home. The fundraiser was one of Central PA Food Bank's most successful fundraising partnerships during this crisis with all proceeds going towards helping make sure people in need get healthy meals.
The campaign was more successful than ever imagined, raising more than $400,000 in just three weeks! We are so grateful to the Susquehanna Valley for their generous donations to the campaign!
Advocacy Event at Brian Campbell Farms to Discuss CFAP
The Central Pennsylvania Food Bank joined Feeding Pennsylvania, Congressman Dan Meuser, Congressman Fred Keller, and Commissioner David Kovach of Columbia County on a tour of Brian Campbell Farms — one of the participants in the U.S. Department of Agriculture Farmers to Family Food Box program.
Through the USDA's Farmers to Families program, the Central Pennsylvania Food Bank has worked with several local farmers including Lancaster Farm Fresh, a co-op of local farmers in and around Lancaster County, and Brian Campbell Farms in Bloomsburg to get fresh fruits, vegetables, pork, chicken, dairy products, and eggs to the people we serve. The USDA buys the food from farms then pays a distributor to put it together into neatly packaged boxes to be delivered to our partner agencies for distribution.