Feeding Pennsylvania Policy Priorities
Feeding Pennsylvania recognizes the challenges hunger relief organizations face in assisting our neighbors in need and is uniquely positioned to provide solutions. However, we also recognize that we alone cannot fully meet these challenges. Fighting hunger requires a private/public partnership, and our food banks rely on federal and state investments in critical anti-hunger programs to help us meet this challenge.
Feeding Pennsylvania is engaged in advocating for a strong federal anti-hunger safety net through the annual appropriations process and ensuring programs like SNAP, TEFAP (which provides commodity foods for short-term hunger relief), CSFP (which provides food to low-income seniors), and WIC (which provides nutrition assistance and education to pregnant and nursing women, infants, and children) have adequate funding to meet the need.
With so many families struggling to make ends meet and food banks stretched thin, we urge the United States Congress to protect and strengthen anti-hunger programs.
Advocacy Updates — December 2020
We are asking the network to take the following actions over the coming weeks in support of our ​​policy priorities. We will be updating this page with new resources to support you as you take action.
COVID Stimulus Update
Congress is expected to approve a one-week continuing resolution before the December 11 expiration of the current CR to avoid a government shutdown and provide additional time to negotiate COVID relief. Yesterday, a bipartisan group of senators known as the Gang of 8, released a Bipartisan Emergency COVID Relief Act of 2020  that includes a 15 percent boost in SNAP benefits for four months, additional TEFAP funding, and other key nutrition provisions. While it is unclear whether this specific proposal will serve as the basis for a possible final bill, we are actively urging lawmakers to support the proposal's nutrition provisions and include them in any COVID relief measure.
USDA Announces $172 million in Section 32 Bonus Purchases
Thank you to all network members who have urged USDA to make additional food purchases. We are pleased to share that $172 million in bonus commodity food purchases have been announced, including bison ($17.0 million), black beans ($5.0 million), butter ($50.0 million), fluid milk ($60.0 million), grapes ($30.0 million), and pinto beans ($10.0 million).
The PIF Campaign (Protecting Immigrant Families) announced a new website, including its simple guide, that helps immigrants and those who assist them to understand: (1) which immigrants face a public charge test and (2) which benefits are included in the public charge test. You can also find an explanation of the public charge rule, a page dedicated to helping individuals find immigration assistance and legal aid resources in their area, and additional resources – including an FAQ
New P-EBT Guidance for Children in Schools that are Closed or have Reduced Attendance
On Monday, November 16, USDA released further information to States to assist in the development of State plans to operate Pandemic EBT for children during school year (SY) 2020-2021. This guidance provides updates, in addition to Q+A responses provided by USDA. Access the latest memo here.
Boost SNAP Benefits
We cannot give Congress or the Administration a reason to say that a SNAP increase is no longer critical for the people we serve or our network. Our push is working, and we are seeing it in statements and interviews from leadership.
Our ask: Increase the SNAP maximum benefit by 15 percent in the next stimulus bill.
Help military families facing food insecurity
As many as 90,000 active duty service members struggle to provide food for their families, in part because their monthly housing allowance makes them ineligible for SNAP. We are advocating for the creation of a Military Families Basic Needs Allowance to support service members whose income is below 130 percent of the federal poverty level in legislation lawmakers are working to enact before the end of the year.
Ask: Tell your Members of Congress to communicate their support for the Military Families Basic Needs Allowance to the key lawmakers who will decide whether it is included in the National Defense Authorization Act.
How you can help: Tell your Members of Congress how important it is to ensure that service members do not have to worry about whether they can feed their families.
USDA Extends Child Nutrition Waivers through June 30, 2021
On Friday, October 9, USDA finally announced the extension of child nutrition waivers for the full school year, through June 30, 2021. These flexibilities continue to be critical for schools, community providers, and all operators to plan with certainty during an otherwise chaotic time. But more than anything, their extension will help ensure kids have the food they need this school year. See USDA's press release here, as well as a statement from Feeding America.
Make Your Voice Heard
Please help us advocate for public policy change on the federal, state, and local levels. The easiest way to do that is by contacting your members of Congress, using the tools found here or the information below.
Locate Your Legislators
Who is My Representative in the U.S. House of Representatives?
Who Are My Pennsylvania State Legislators?
Senator Robert P. Casey, Jr.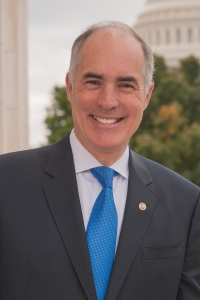 Website: www.casey.senate.gov
Phone: (202) 224-6324
Toll Free: (866) 802-2833
Fax: (202) 228-0604
Phone: (717) 231-7540
Toll Free: (866) 461-9159
Fax: (717) 231-7542
Senator Patrick J. Toomey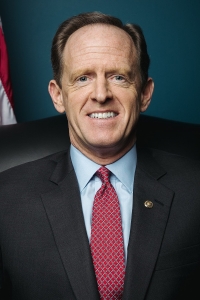 Website: www.toomey.senate.gov
Phone: (202) 224-4254
Fax: (202) 228-0284
Phone: (717) 782-3951
Fax: (717) 782-4920